Thorough Inspections, Comprehensive Reports!

Proudly serving the state of Oregon including the Northwest Oregon coast.
Welcome to

Checkpoint Home Inspections
Welcome to Checkpoint Home Inspections, owned and operated by Certified Property Inspector Allen Canzler. We inspect homes in the state of Oregon with integrity and attention to detail because we know that buying a home is a decision to be taken seriously. This is probably one of the biggest decisions you have ever made, and you need an inspector you can trust to guide your decisions and help you understand all of the information you're being given.
Reliable and Thorough
You need someone who is on your side with your concerns and priorities in mind throughout the home inspection process. You can count on Checkpoint Home Inspections to take our time during the inspection, thoroughly checking all systems and components within the home for any issues you need to be made aware of.
Please join us during the inspection.
We would love the opportunity to explain our findings to you on-site and answer any questions you may have. We are here to offer peace of mind and want to be there for you throughout this process from start to finish. Don't hesitate to call us after the inspection or upon receiving your report to ask any additional questions you may have.
Your Comprehensive Home Inspection Report and Create Request List (CRL)
At Checkpoint Home Inspections, we generate our comprehensive home inspection reports using HomeGauge Software. You will receive your report electronically within just 24 hours after we have completed your inspection. The report contains all of the detailed information you need to make wise decisions about the home, including helpful photos and videos where necessary. Most importantly, each report features an interactive Create Request List (CRL) tool, which will allow you to build a project list for the home directly from the findings listed in the report. The list you build can then be easily shared with your realtor.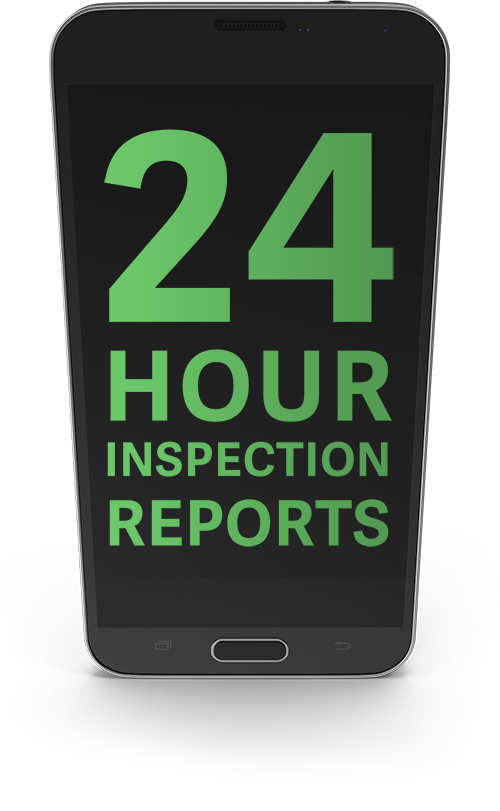 Contact Checkpoint Home Inspections today to schedule thorough home inspection services in the state of Oregon.
Offering discounts to active military, veterans, and repeat customers. Contact us to learn more!
Offering discounts to active military, veterans, and repeat customers.
—
PO Box 186
Hammond, OR. 97121